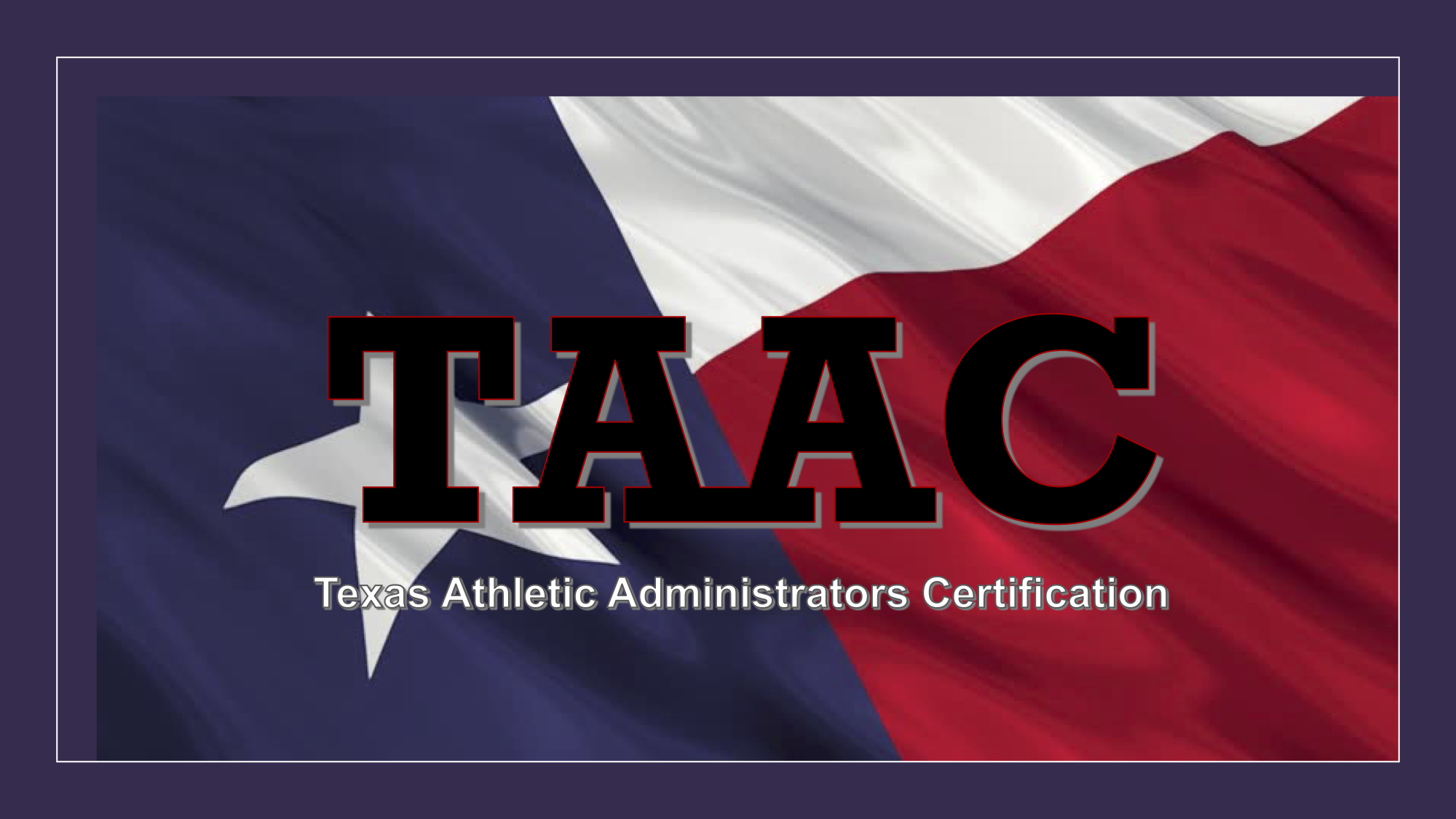 The Texas Athletic Administrator Certification (TAAC)
The 2018-2019 TAAC Course has expired.
The 2020-2021 TAAC Course will be available to 2020 THSADA State Conference attendees post-conference. 
TAAC is a THSADA state certification specific to Athletic Administrators in the State of Texas with an emphasis on UIL/TAPPS compliance. The Texas-based curriculum will consist of courses that will enhance the ability of the Athletic Administrator to successfully perform the duties and responsibilities of an Athletic Administrator in the State of Texas.
TAAC is not a state requirement.
To receive a Texas Athletic Administrator Certificate, a candidate must complete ALL lessons. Cost to take TAAC lessons is included in current THSADA Membership.

PURPOSE OF TAAC:
To certify that an Athletic Administrator is prepared to carry out the duties of a Texas Secondary Athletic Administrator.
Prepare new and aspiring Athletic Directors for a role in Texas Secondary Athletic Administration.
CERTIFICATION:
Once the candidate successfully completes all Sections/Courses, they will be awarded and recognized as having a Texas Athletic Administrator Certificate. This Certification will confirm and validate that an Athletic Administrator has completed a Texas-specific field of study in Athletic Administration.